Students can apply now to study abroad during the Fall 2023 semester. Syracuse Abroad applications are now open for all fall 2023 programs, offering students nearly 100 options in over 50 destinations.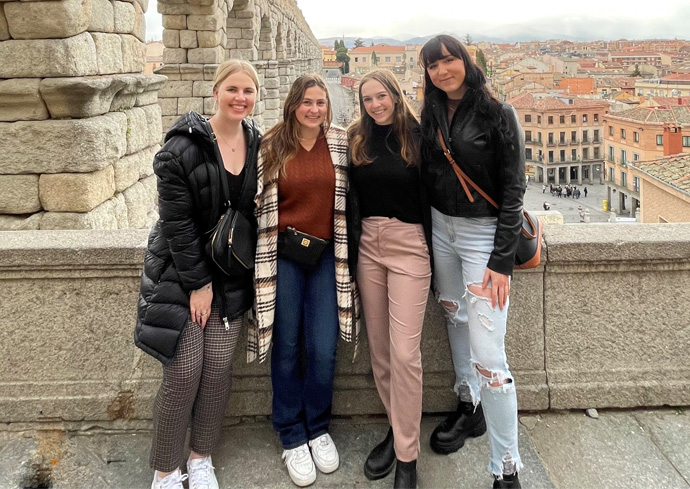 Next fall, students can study engineering in Strasbourg, France, or deepen their Spanish language skills in Santiago, Chile, or Madrid, Spain. Each study abroad program has been designed to enrich students' academic path, both personally and professionally. Students have a variety of additional study locations through World Partner programs, with options to study in Africa, Asia, Australia, the Middle East and many other exciting locations.
In addition to Syracuse Centers and World Partner programs, Syracuse Abroad offers several fall-only programs that align with various academic majors to provide incredibly immersive learning opportunities.
Featured program: Exploring Central Europe
The award-winning Exploring Central Europe program takes students on a semester-long exploration of four countries: Czech Republic, Germany, Poland and Slovakia. The program is based in Wroclaw, a vibrant metropolis located in western Poland. The heart of the learning experience is the traveling seminar "Negotiating Identities Across Europe's Borders." Throughout the seminar and semester, students travel to captivating capital cities of the region and visit important sites off the beaten track. This program is ideal for students interested in history, World War II studies, anthropology, political science and international relations.
Engineering at Syracuse Strasbourg
This program is designed for first-semester, second-year engineering students. Courses in various fields of engineering are offered in English both at the Syracuse Strasbourg Center and at Syracuse Abroad's prestigious partner institution in Strasbourg: the Institut National des Sciences Appliquées. All courses are approved by the College of Engineering and Computer Science, keeping students on track to meet their graduation requirements.
Acting at Shakespeare's Globe at Syracuse London
This program is an exceptional opportunity for drama students to experience all that London has to offer. London is unparalleled in the breadth and quality of its theater. Students will deepen their acting skills, attend dramatic performances and collaborate with the Globe Theater for an exciting semester abroad.
Computer Science at Syracuse London
This program offers computer science major- or minor-specific CIS courses, along with other London offerings including Arts and Sciences and Visual and Performing Arts courses that meet students' social science and humanities requirements. As with all Syracuse London programs, students will live like locals in London and explore all that this vibrant city has to offer!
Syracuse Florence and University of Florence
This dual-university program allows students to take classes with local Italian students, taught in English, by local faculty. The University of Florence offers a variety of courses in economics and political science, which provides an exciting and immersive opportunity for Syracuse students.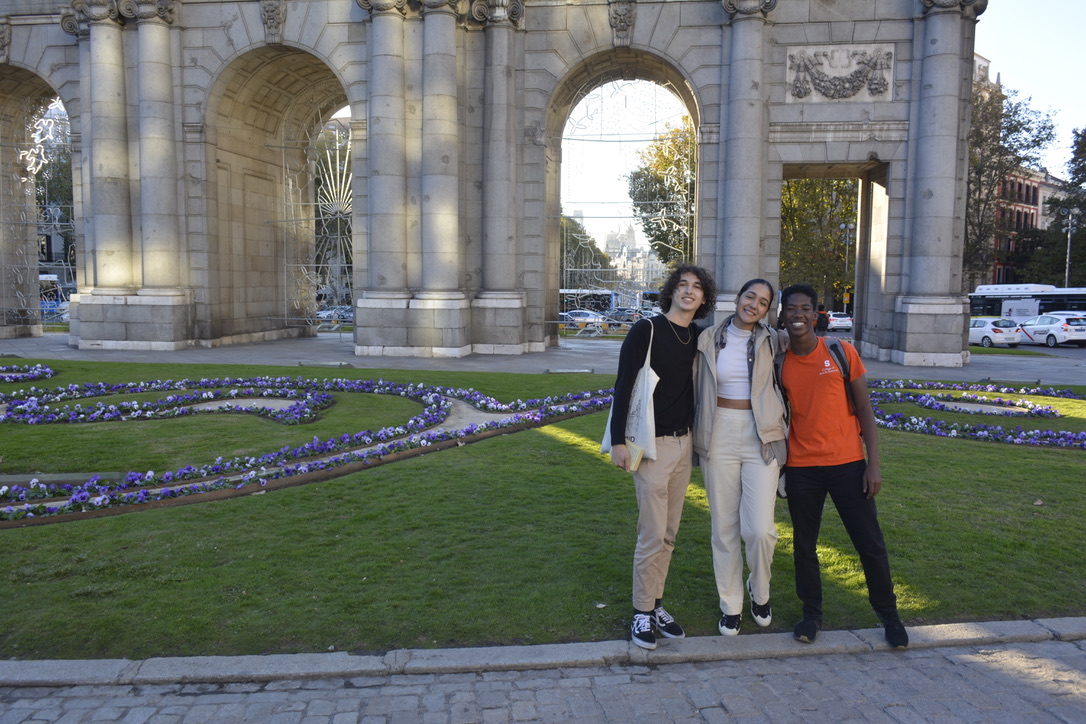 Students can start planning for their fall semester abroad and apply now to programs. The application deadline for most programs is March 15, 2023, and applications are reviewed on a rolling basis. All students are encouraged to apply as soon as possible, as some programs have limited space. For specific deadlines, students should refer to each program's application page.
For more information about fall programs, students can schedule an appointment with an international program advisor or make a general advising appointment to explore several options. Advising appointments take place virtually or at the Syracuse Abroad satellite office, SyracuseAbroad@Bird, located on the lower level of Bird Library.
For the third year in a row Syracuse University Athletics ranks in the top 10 among Power 5 schools' Graduation Success Rate (GSR). Syracuse's 93% GSR is tied for the fifth highest score among Power 5 schools, and the Orange…
Continuing its mission to promote women leaders, the Women in Leadership Initiative (WiL), in partnership with the Whitman School of Management and School of Information Studies, is pleased to invite staff and faculty members to a book talk and reception…
Meet Alexa Kulinski '09: "artist + researcher + teacher," as she describes herself on social media. A graduate of the University's bachelor of fine arts program with a 2017 master's degree from the Maryland Institute College of Art (MICA), Kulinski…
Up until the 2022-23 season, the Syracuse University women's ice hockey team had only known one head coach in the program's 14-year history: Paul Flanagan. But that all changed when Flanagan retired at the end of last season and the…
Staying in Syracuse for Thanksgiving break? Here is important information about the hours of operation for student services on campus during the Thanksgiving break period—Saturday, Nov. 19, through Sunday, Nov. 27. The 'Cuse Trolley will also offer transportation services to…
If you need help with your subscription, contact [email protected].