Engels-2 airbase, located in Saratov Oblast, some 400 km southeast of Moscow and roughly 700 km from the border with Ukraine, came under attack early in the morning on Dec. 5, 2022. Images recorded by CCTV cameras and shared on Telegram show a huge explosion occurring at 06:04AM LT. Early reports say three people were killed, six wounded and two Tu-95 strategic bombers were damaged as a result of the air strike.
#war Russian near-military telegram channels report an explosion at the strategic bomber Air base in the Saratov region. We are talking about two damaged bombers.
There is no official confirmation from the🇷🇺MoD.
No one can feel safe in war. pic.twitter.com/mgUrPsCBWk
— Capt(N) (@Capt_Navy) December 5, 2022

Engels-2 is one of the key Russian airbases and the home of the 121st & 184th Heavy Bomber Aviation Regiments, respectively operating the Russian Aerospace Forces Tu-160M Blackjack and Tu-95M Bear strategic bombers. The airfield has been used to launch many of the Moscow's air strikes with Kh-101 cruise missiles in the recent weeks: satellite imagery released few days ago showed 8 Tu-95s and 4 Tu-160Ms parked side-by-side at Engel-2.
After reports in Russian military channels that Ukraine drones destroyed two strategic Tu-95 bombers and crew deep in Russia's rear, in Engels, now Ukraine reports that 14 other Tu-95 have taken off from that military airport. Could be a revenge attack, or just keeping them safe.
— Christo Grozev (@christogrozev) December 5, 2022

Another explosion also hit Russian military base near the city of Ryazan, killing three people and wounding five. Reportedly, the blast in Ryazan was caused by the detonation of a fuel truck.
Another explosion reported at Russia's Dyagilevo Air Base in Ryazan.
A fuel tanker exploded, killing three. pic.twitter.com/kVKYQTHwCF
— Clash Report (@clashreport) December 5, 2022

At the time of writing, the Russian MOD has not released any statement on the incidents nor has the Ukrainians claimed responsibility for the alleged attacks, so the situation is unclear, despite many outlets are suggesting the explosion in Engels-2 was the result of a Ukrainian long range drone strike.
Ukrainian company Ukrobonoprom has recently developed and successfully tested a suicide drone with a 75 kg warhead and a range up to 1,000 km. "After we successfully test the drone under the EW influence, we hope to be able to test it in combat use. We promised to do so by the end of this year, and we are trying to live up to that promise," said the company spokeswoman, Natalia Sad, yesterday.


Let's Have A Closer Look At The B-21 Raider Stealth Bomber
If you needed more evidence that the world's largest cargo plane was almost completely destroyed, here it is. Yesterday we posted an article with a video, filmed last week, on Feb. 25 or 26, at […]
Some interesting as well as mysterious metal parts with Russian text have emerged from sea in the Salmon Bay, in Finnmark, in the extreme northeastern part of Norway, on Jun. 3. According to the Norwegian […]
Some new video seems to prove Russians in Ukraine are turning their gunship helicopters into airborne MRLS… A video posted on Twitter on Mar. 17, 2022, shows an air-to-surface engagement by Russian helicopters in Ukraine, […]
C'mon, this is B/S!
Comments are closed.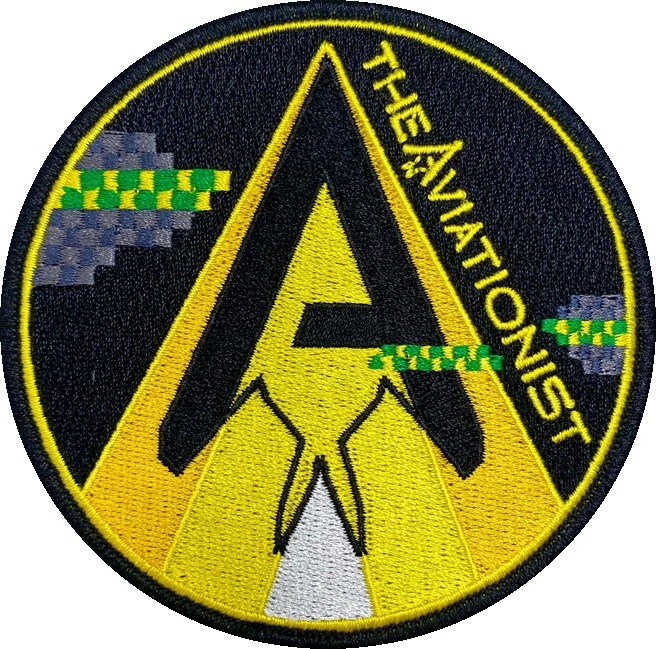 Send us an email at sales@theaviationist.com if you want to support this site buying the original
TheAviationist.com patch
, only available through this website!
Patch on velcro.
Copyright © 2022 | MH Magazine WordPress Theme by
MH Themes
Contents of this blog/website may not be used without author's prior written permission. All rights reserved.
You must be
logged in
to post a comment.