Elmaddah is a NYC-area transit construction veteran who was project director for the substantially complete LIRR megaproject.
                        Photo courtesy of Jacobs
Diaa Elmaddah is a professional engineer and program director at Jacobs with extensive experience in design-build and multidisciplinary engineering design and management. He has more than 25 years of experience on projects involving transit and railroad infrastructure including underground structures, shops and yards, track and rail systems and railroad stations. Elmaddah also has managed projects with a combined capital value of more than $2 billion for rail agencies in the New York-New Jersey region, including the Long Island Rail Road, Metro-North Railroad, NYC Transit and NJ Transit.      
ENR Senior Transportation Editor Aileen Cho interviewed him about the $2.6 billion LIRR third track expansion project, for which he was project director. This Q&A was lightly edited and condensed.
You have had quite a history with NYC-area transit projects. What were some of your most notable ones before the LIRR project?
Rail infrastructure is a real passion of mine and I'm lucky to have contributed to several major projects that directly impact the place I call home. During the past 25 years, I have managed various projects for rail agencies in the New York and New Jersey metropolitan area, including the Long Island Rail Road, Metro-North Railroad, NYC Transit and NJ Transit.
My first design-build project was with the Metropolitan Transportation Authority's (MTA) capital construction division, working on the Corona maintenance shop for New York City Transit, back in 2003. 
I joined the Long Island Rail Road Third Track Expansion Project in 2018 as deputy design compliance manager before moving into the role of project director for the Arup and Jacobs joint-venture team, and onsite manager for the program management consultant.
The project was complex, involving complete upgrades of rail infrastructure and systems across the nearly 10-mile corridor, elimination of eight street-level rail crossings, reconstruction of seven railroad bridges, construction of two parking garages and the reconstruction of five LIRR train stations. This all had to be done on a tight deadline with minimal disruption to commuters and local communities. 
Despite the complexity, it was an incredibly rewarding journey. The addition of the new 9.8-mile third track to LIRR's Main Line increases passenger capacity by 50%, reduces commute times by 40 minutes, alleviates congestion, improves overall rail services and enhances rider and vehicle safety. The program also connects to the East Side Access project— increasing system reliability, ease of movement and economic opportunities for New York City and Long Island. It is a truly transformative project for the New York region and has been a real career highlight for me.
Any lessons learned from these projects that informed the LIRR Third Track expansion? 
Whether I'm acting as a project manager, construction manager or program manager, my priority is always to protect the client's interests, to facilitate a positive relationship with other stakeholders and create positive outcomes. This is the approach I bring to every project.
What I've learned over time is that a true partnership with the contractor is critical to success. When you're a designer, you're focused on creating the perfect design, the perfect solution for the engineering challenge. The contractor, on the other hand, is focused on delivering an efficient, compliant solution that saves money while making a profit. 
Each stakeholder—the client, the designer, the contractor—views things differently. It's very important to understand what the contractor is trying to do and develop a real-life solution that meets the client's needs in a practical, efficient, constructible manner, while appreciating the contractor's methods, schedule and access to the site, particularly in a congested, urban environment. Coming from an analytical, model-building background, understanding the different perspectives and then working together is the most important lesson I've learned. It's all about striking a balance—communicating, cooperating and collaborating with others.
Design-build is fairly new to the MTA and other NYC transit agencies. Describe the learning curve process. What role did you play in getting the team onboard?
The LIRR Expansion Project is essentially 50 projects combined into one. With so much to achieve, all while minimizing disruption to passengers and communities and adhering to the delivery deadline and budget, design-build was the best possible delivery option for a project of this scale.
As Metropolitan Transportation Authority Construction and Development's first design-build project, the Arup and Jacobs JV team wanted to facilitate a successful delivery and provide a template for future projects.
Having worked on several design-build projects, I understood that effective management of a design-build project of this magnitude would hinge on clearly delineating project goals and responsibilities and putting systems in place to support close coordination, clear communication, ongoing monitoring and accountability.
We worked with MTA and LIRR to develop a comprehensive project management plan which outlined how to deliver the project on time and within budget and provided a roadmap with clearly assigned goals and responsibilities.
The Arup-Jacobs team was colocated in the same building with MTA and LIRR for the duration of the project. This facilitated clear communications with the client and quick onsite decision-making, enabling the project to move forward on schedule and budget.
By working closely together and following our project management plan, we did not miss a beat with our milestones.
How did digital tools factor into the process?
As program management consultant, our role was to manage various stakeholders on behalf of the client. To enhance coordination and oversight and accurately track job progress, we designed and built a custom application. Accessible to all team members, the Digital Dashboard provided a single source of information for all stakeholders, updated in real time.
Using electronic document management systems, contractors submitted information digitally. We also used a variety of applications and technologies, such as the Fulcrum app, Panono 360° cameras, time-lapse videos and drones, to track and record project information on everything from technical compliance to scheduling, site conditions, construction activity and security. The Digital Dashboard cut through all this data submitted from various sources and stakeholders, providing team members with an overview of project condition, construction status, schedule information and team performance. 
This digitized system enhanced communication and coordination, streamlined design and construction compliance and supported safety and accountability. It also facilitated continuity of communication when COVID-19 hit.
Ultimately, our development of this Digital Dashboard was key to facilitating the program's success and delivering results on time and within budget.
What about you? How did you get into this business?
I loved math, computer engineering and science as a student. I obtained my master's degree in civil engineering at Stevens Institute of Technology in Hoboken, N.J. After specializing in high-rise buildings for a period, my focus soon shifted to rail infrastructure, starting with designing maintenance facilities for the MTA. This was also my introduction to the design-build environment, which is now my specialty. Since joining Jacobs eight years ago, I've continued my focus on rail infrastructure and design-build delivery.
Aileen Cho, ENR's senior transportation editor, is a native of Los Angeles and recovering New Yorker. She studied English and theater at Occidental College, where a reporter teaching the one existing journalism course encouraged her to apply for the LA Times Minority Editing Training Program. Her journalism training led to her first stories about transportation, working as a cub reporter with the Greenwich Time. Her work has appeared in the Los Angeles Times and New York Times. Many of her experiences with engineers and contractors have inspired material for her alternative theater productions way, way off Broadway. For ENR, Aileen has traveled the world, clambering over bridges in China, touring an airport in Abu Dhabi and descending into dark subway tunnels in New York City. She is a regular at transportation conferences, where she finds that airport and mass transit engineers really know how to have fun. Aileen is always eager to hop on another flight because there are so many interesting projects and people, and she gets tired of throwing her cats off her computer in her home office in Long Beach, California. She is a very conflicted Mets/Dodgers fan.

You must have JavaScript enabled to enjoy a limited number of articles over the next 30 days.
Sponsored Content is a special paid section where industry companies provide high quality, objective, non-commercial content around topics of interest to the ENR audience. All Sponsored Content is supplied by the advertising company. Interested in participating in our Sponsored Content section? Contact your local rep.


 
On Demand It's common to see multiple point solutions or environments of a single program management information system being used to manage projects within a program. But this leads to data silos, making it difficult to keep everyone on the same page. Experts will share how they're successfully managing complex programs within a single platform.  
Sponsored by: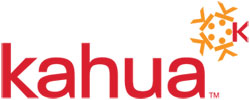 Special Ad Section

 SPOTLIGHT ON CONSTRUCTION INDUSTRY SERVICE PROVIDERS

 View all Special Ad Sections

 Archives
 
Copyright ©2023. All Rights Reserved BNP Media.
Design, CMS, Hosting & Web Development :: ePublishing