Become the title sponsor of Patently-O Jobs and get in front of 15,000+ patent professionals.
America's leading patent law source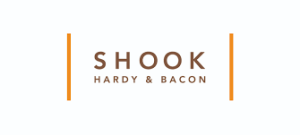 The Shook IP counseling team is seeking one or more patent prosecution attorneys to work with our exciting roster of brand-name clients from any of our US office locations. You will assist our team in procuring patents in the US and abroad, drafting patent opinions, IP diligence, and strategic IP business counseling, while working with our team of talented attorneys who strive to provide team members with opportunities for growth in a supportive environment. Desired candidates will have 2+ years of experience in all stages of patent preparation/prosecution. All technical backgrounds are encouraged to apply while candidates with a background in electrical engineering, computer engineering, computer science, mechanical engineering, industrial engineering, or physics are preferred. Individual or groups of attorneys seeking new opportunities are encouraged to apply. We are seeking candidates who are a member of the USPTO Patent Bar. The candidate must be licensed to practice in the state where the office resides. No portable business needed. Interested candidates are encouraged to apply online at https://www.shb.com/careers/legal-recruiting. Shook, Hardy & Bacon L.L.P. is an Equal Opportunity Employer.
Founded in 1889, Shook, Hardy & Bacon L.L.P. has 18 offices in the United States and London, with attorneys and professional staff serving clients in the health, science and technology sectors in areas ranging from product liability defense and business litigation to intellectual property prosecution and litigation, environmental and toxic tort, privacy and data security and regulatory counseling.
Shook's office locations include Atlanta, Boston, Chicago, Denver, Hartford, Houston, Kansas City, London, Los Angeles, Miami, Orange County, Philadelphia, New York, San Francisco, Seattle, St. Louis, Tampa and Washington, D.C.
In accordance with applicable law, the annualized salary range for this position is $170,000 – $350,000, depending on the candidate's overall experience, geographic location, and other job-related factors permitted by law. Discretionary bonuses may also be awarded annually. Shook, Hardy & Bacon provides a competitive salary and comprehensive benefits package for attorneys which includes medical, dental, vision, life insurance and disability income protection, transportation allowance, retirement plan, and paid leave programs.
Apply online at:
https://www.shb.com/careers/legal-recruiting
Additional Info
Employer Type: Law Firm
Job Location: Multiple Locations
Submit your job opening with Patently-O to get it in front of our network of over 30,000 patent professionals. Many top firms, corporations, and government agencies rely on us to help them find the best patent agents, attorneys, and more.
Submit a patent job
Or, renew a listing posted in the last 45 days. Have questions? Read more about our submission process.
Subscribe to the blog
About 25,000 individuals now receive Patently-O via e-mail each morning.
Find a patent job
We regularly post top patent jobs from leading firms, corporations, and government and educational institutions.
Submit a patent job
Find a patent professional among the 15,000+ monthly visitors of the job board, many of whom are patent professionals at large firms and corporations.